JOŠKO ĆALETA - artistic leader of Aklapela Festival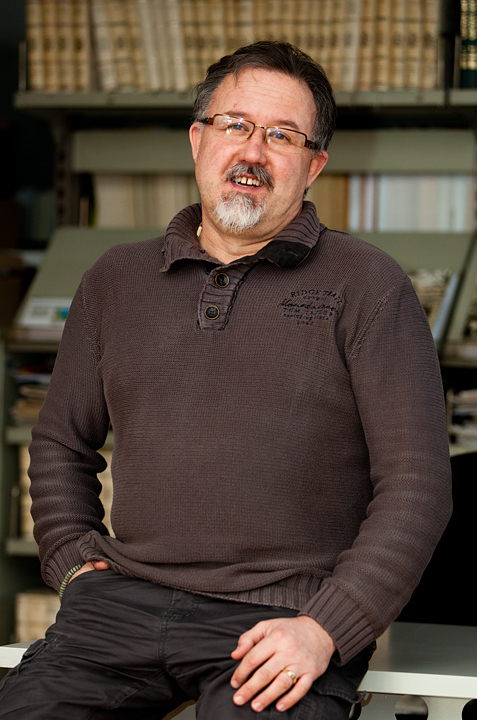 Maestro Joško Ćaleta is an ethnomusicologist, music educator, composer, producer and conductor. His research themes are mainly related to the tradition of vocal music, both secular and sacral, of the Dalmatian Littoral and Hinterland.

He is the author of many articles published in national and international journals. In addition, he has participated in numerous national and international conferences, among others the world ICTM congresses (Vienna 2007, St. John Newfoundland, Canada 2011), assemblies of research groups for music anthropology of the Mediterranean cultures (Venice 2000, 2004 and 2007), ethnochoreology research groups (Korčula 2000, Monghidoro 2004, Kuala Lumpur 2009), research groups for South-East European music (Strumica 2007, Izmir 2010) and the traditional polyphonic singing research groups (Cagliari 2010), acting under the auspices of the global association of ethnomusicologists – The International Council for Traditional Music (ICTM).

In 1979 he started singing in a klapa (Trogir) and then became a klapa leader (Trogir, Radovan, Kairos, Pučki pivači Trogira, Čiovo). While studying in Canada, he conducted the Vancouver choir and the klapa Zvonimir, with which he won awards for the best ethnic choir in Canada (1994 and 1996). Upon his return to Croatia, he continued his work with klapas, both as music collaborator and producer (Omiš, Jelsa, Nostalgija, Sagena, Dišpet, Braciera, Ćakulone, Petrada) and producer of folk dance ensemble Lado and Ivan Goran Kovačić cultural society. He also founded the vocal ensemble Kantaduri. Together with Katarina Livljanić, the ensembles Kantaduri and Dialogos, he created Dalmatica, a musical piece inspired by church folk singing of Dalmatian islands, coastal area and hinterlands, which has been performed all over the world.

He has been an author/collaborator on many LPs and CDs that klapas like to listen and sing to, such as the LP Tragurium i Povratak iskonu with klapa Trogir, Sjećanja – zapisi Antuna Dobronića with klapa Jelsa, Za dišpet, Rusulica, Svakome na vo'ju with klapa Dišpet, Judi moji with klapa Braciere and Divici Mariji with klapa Ćakulone. Together with his colleagues, mostly with Jurica Bošković and Marko Rogošić, he made a number of interesting thematic projects with klapas from Zagreb, among which the most famous are the Easter concert Svitla noć and the Christmas concerts released on two CDs – Došli smo Van kolendati, as well as a CD (music sheet edition) Bračka sjećanja with klapas from Brač. Following the modern trends of klapas, he made a few covers of popular songs (Rusulica, Otoče, Judi moji), and the song Henjueke performed by klapa Braciera in 2006 won all awards at Dalmatian song nights in Kaštele.

He is a recipient of the Croatian Composers' Society award ("Josip Andreis" 2000) for achievements in the field of musicology (CD "Croatian Traditional Music") and the award "Ivan Lukačić" at the 34th Varaždin Baroque Nights. The latter is the result of a long-standing collaboration with the ensemble Lado, which, in addition to many concerts and CDs, resulted in 7 discography awards "Porin" and the award Orlando at the 54th Dubrovnik Summer Festival (2003).